Words by Rebecca Bland
After one hour, 54.555km, 218 laps of the track, Alex Dowsett took a brief moment inside his helmet, letting the pain and exhaustion sweep over him, before being helped down the ramp and to a folding plastic chair. He had fallen more than 500m short.
It's easy for us at home to dissect and analyse what happened during the 60 minutes in the Aguascalientes Velodrome, and why Dowsett didn't break the hour record. But for the vast majority of us, we'll never know the level of suffering required to even get to the level required to even comprehend breaking this record. Dowsett's journey into professional cycling has been covered extensively in the weeks leading up to this attempt, but it's worth repeating.
The reason why
Born with the rare condition haemophilia, Dowsett's sporting options were limited as a child. Contact sports were out of the question, but his family's perseverance in finding something suitable for him, and their ability to turn things into a positive, led to a passion for cycling. Thanks to the developments in haemophilia treatment, Dowsett has managed an incredibly successful cycling career, with Grand Tour stage wins, multiple national time trial wins and the hour record title in 2015 to name a few of his successes.
But perhaps his greatest success of all is the fact he uses his platform to raise awareness. All too often we're reminded that cycling is a sport of attrition, of clinical competitiveness. And although every single watt has been calculated and every metre measured in the lead up to this monumental task, Dowsett has continued to raise awareness for rare diseases, and his own charity, Little Bleeders.
It takes incredible bravery to make a statement to the world that you're going to make an official attempt at the hour record, let alone under the gaze of live streaming cameras and social media, and for that, we applaud him. Even after the halfway point when the record was slipping out of reach, he didn't stop. He shuffled a bit on his saddle, not looking entirely comfortable – who would after so long at threshold pace – and although it would have been easy to get off his bike, he never gave up.
And that was his key message from the attempt, "that anyone with haemophilia, anyone with a rare condition, anyone who's facing any kind of adversity is just give it a shot because the biggest failure today would have been to not be here."
How it went down
The first ten minutes looked reasonably comfortable, but a keen eye would have noticed a hand move off the bars to adjust his chamois. After initially setting a high pace, he slowed down around the 20-minute mark. After 30 minutes, he was over four seconds down and the record of 55.089km set by Victor Campenaerts in 2019 looked like it would be tough to break.
As the final third approached, the Essex native had to work incredibly hard to hang on as it dawned on viewers how much of a task it would have been to bring it back. As the commentators kept asserting, he would have needed something 'really special' to bring it back from here.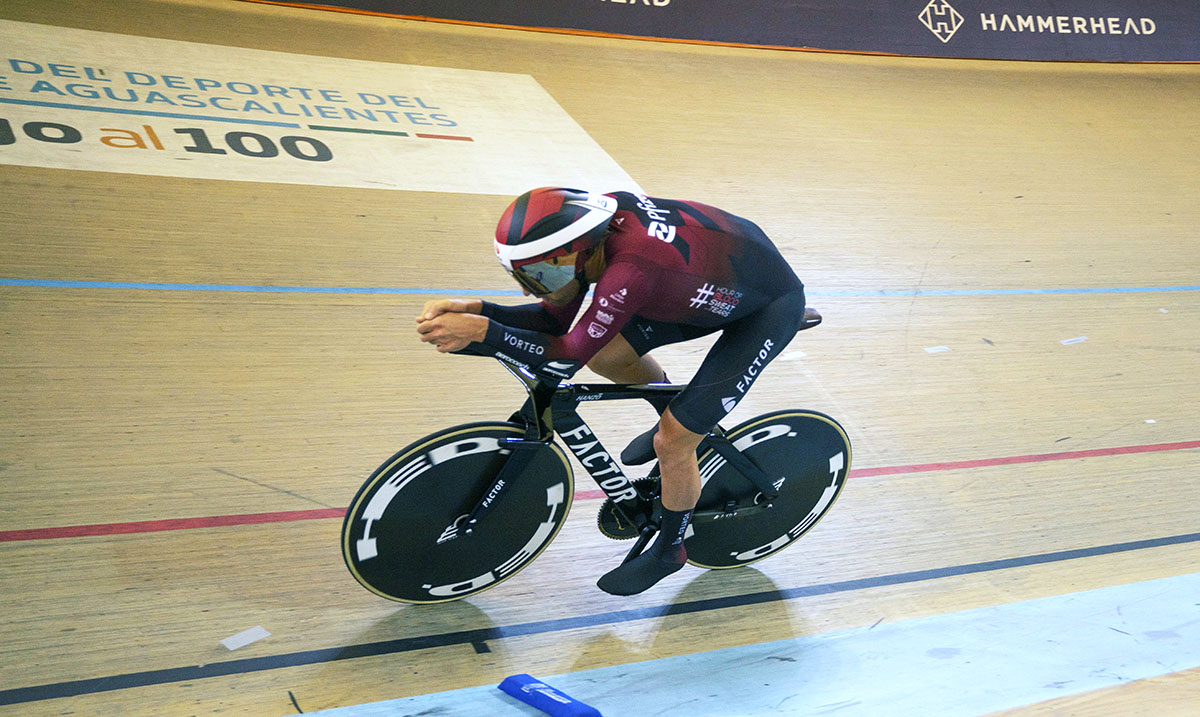 He began to look more and more fatigued in the final 10 minutes, even edging off the track at some points, but he continued to fight through every pedal stroke into the dying moments of the hour. He rolled over the 60-minute mark looking physically defeated, a stark contrast to the jovial scenes in 2015 when he broke the record. He might not have broken it this time around, but he achieved a personal best, and more importantly, he's helped break the stigma around haemophilia, proving that it and other rare chronic diseases don't have to be limits on the pathway to elite sport.
Even after a decade as a professional, he is still the only rider with haemophilia in the peloton. Every time Dowsett races his bike he demonstrates that his condition doesn't define him, and certainly doesn't limit his potential on the bike. Sure, breaking the hour record would have been a nice bonus, but the real success has been his absolute commitment to using his profile in a way that benefits others.
…
If you want to donate to Dowsett's JustGiving page, click here. Yellow Jersey are proud sponsors of Dowsett's hour record attempt and being specialist cycle insurers, we know how difficult it can be to get bikes across the world! Whether you're planning your own world record attempt or going on an end of season break, we offer free no-obligation bicycle insurance quotes.