Tired of your local trails? There is a whole world of mountain bike destinations out there waiting to be explored. We look at some of the best MTB holiday destinations in Europe, and the best mountain bike holiday companies waiting to show you around.
Caingorm National Park
When the winter snow melts and the climbers come down for the summer, a playground of natural mountain biking opens up across the Cairngorm National Park. There are a few purpose-built trails, but if you really want to make the most of the Cairngorms, you need to head off cross country.
Don't worry if navigating by map and compass isn't your thing. Wilderness Scotland offers guided rides through the park and guarantee you'll ride the most demanding routes the mountains have to offer.
And if you're really after an adventure? How about their 6 night mountain bike holiday crossing Scotland coast to coast, from Aberdeen to Inverness?
Sierra Nevada
Just outside a major city, half an hour from the Mediterranean, and some of the most varied, all year round mountain biking in Europe. The Sierra Nevada national park seems to have everything you could possibly need, so there is little wonder it has quickly become one of the most popular mountain bike holiday destinations in Europe.
The Bike Shuttle's Ride Malaga packages cater for everything from downhill, enduro, mtb and cross country with coastal trails right on the edge of the Mediterranean Sea, to converted hiking trails with a range of terrains to test yourself on.
Crans-Montana, Switzerland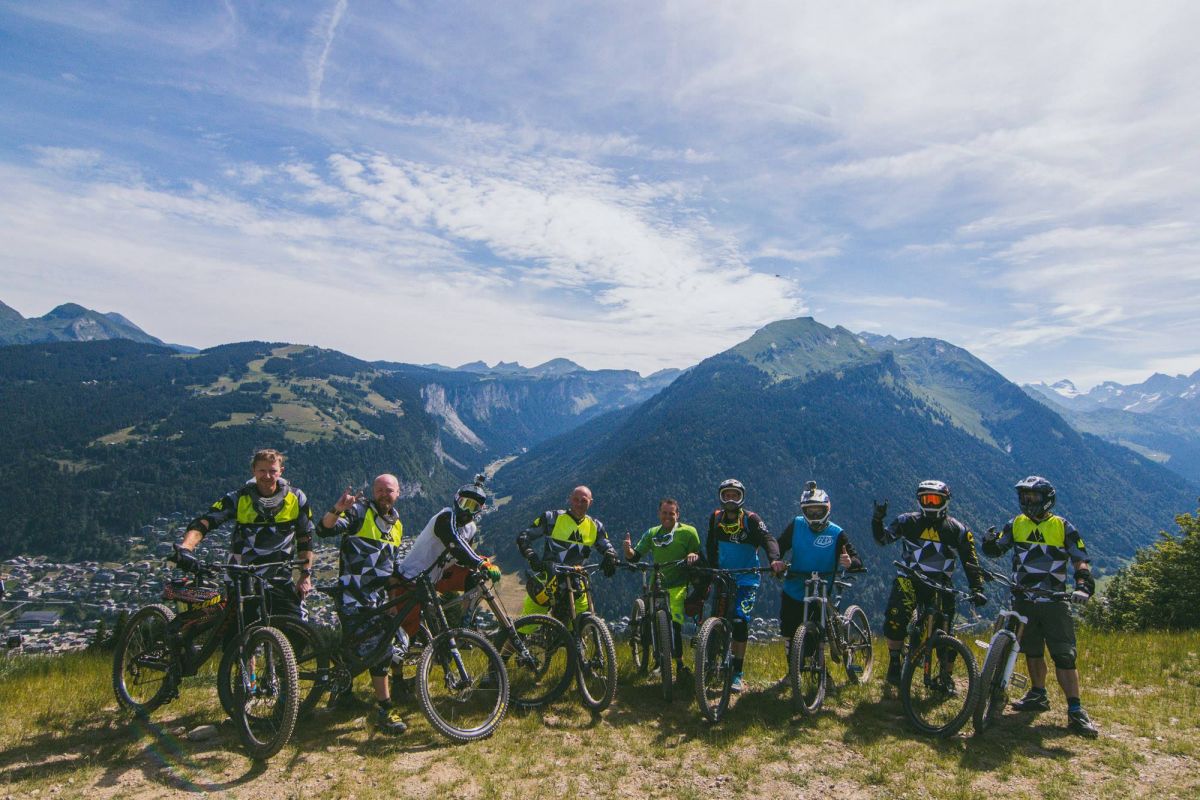 Crans-Montana is the perfect playground for mountain bikers with its 180° panorama over the Rhône plains, its south-facing location, the glacier, the 5 lakes and a host of mountain restaurants.
The hot spot for mountain bikers however, is undoubtedly Morzine. Hundreds of riders descend on the town every summer drawn in by the "Après-Ride" just as much as the trails.
MTB BEDS Morzine sort out everything for you from MTB specific hotels to airport transfers and bike shuttling.
Sicily
Much of this island is only accessible by bike and, with a huge verity of terrain, it is a perfect location for mountain bikers. This island boasts the fascinating natural feature of active volcano Mt Etna and hosts the Etna Marathon every September.
Whether you're following the cable car's path up to the edge of the volcano's central crater, or riding the cable car up to spiral back down the mountainside, you are unlikely to be disappointed. There are also four Regional Parks, numerous Nature Reserves and of course thousands of kilometres of coastal tracks so there is plenty of variety packed into a small island.
Italy Bike Hotels organise stays at bike friendly hotels in the locations best suited to your style of riding.
---
Yellow Jersey offer MTB holiday insurance to cover emergency medical care and repatriation if you are injured riding, and bicycle insurance for mountain bikers to cover your equipment. Both are available as annual products, or as little as 5 days.